TreeConsult
Expert witnesses in arboriculture, tree statics and tree valuation, publicly appointed and certified by the Munich and Upper Bavaria Chamber of Industry and Commerce

Your experts for:


Assessment reports
Tree care
Tree statics
Public safety and trees
Tree appraisal
Tree inventory
Tree inspection
> more about TreeConsult
PDF downloads
tree inspection
tree statics and biomechanics
trees and the law
tree installations
tree inventory
tree care and cabling
trees on construction sites
information for clients
climbing and rigging

tree appraisal


> downloads
News
Securing important habitat trees in the long term with carbon exoskeletons

When centuries-old trees have to be removed for reasons of safety, but important species occurrences, such as the hermit (Osmoderma eremita), are to be preserved, this often presents the parties involved with great challenges. With the help of a new ...

> read more

Evaluation of tree inventory data to assess ecological functions of trees

In the face of pressing environmental issues, TreeConsult offers targeted evaluations of the collected tree and site data in relation to specific environmental services provided by trees. How much carbon / CO2 does the urban tree population store ? W ...

> read more

Tracking stem necrosis in ash dieback with trained dogs

Due to comparatively rapidly progressing decay processes of the roots, trees affected by ash dieback may fall and cause damage. This can be observed especially in combination with the occurrence of stem base necrosis. During visual tree inspection, t ...

> read more
Seminars & presentations
Biomechanics and visual inspections of compromised trees

Spectacular tree damage is a challenge for everyone involved. However, if one understands the biomechanical background, it can help in assessing the safety risk, even in difficult cases. The two main factors that can contribute to a tree failing ...

> read more

Tree inspection

Qualification training courses for tree inspectors are held on a regular basis in cooperation with the Academy for Landscaping, Weihenstephan. The course consists of three modules corresponding to a 5-day intensive seminar. It is run in ...

> read more

Presentations at conferences

Andreas Detter and Erk Brudi have been guest speakers at conferences all over the world for many years now. The range of topics they cover include the fracture mechanics of branches, safe work practice for arborists, wind load estimation, and tree ...

> read more
Tree management
Managing large tree inventories requires not only specialist know-how but also years of experience in the computerized recording, storing, and evaluating of their data. We are experts in this and can help our clients to maintain an efficient database of tree care measures that also comply with financial or environmental constraints.


We offer:
the set-up and appraisal of tree inventories
the all-round maintenance of large tree inventories, and advisory services for tree owners and arborists
training for staff to become arbocert tree inspectors
> Tree management
Assessment reports & consulting services
As we are publicly appointed and sworn experts, we can inspect your trees with non-invasive methods and write an assessment based on current scientific knowledge, specialist literature and case law.
We compile expert reports and advise you on:
tree risk assessment
tree appraisal
trees and building sites
tree installations
> Assessment & consulting services
Research projects
Know-how is still needed on all aspects of trees, their statics, their use in connection with ropes courses, installations and their reactions to tree care measures:



Our research includes:
crown supports
tree statics
tree care
tree installations


> Research projects
Your trees are safe in our hands
TreeConsult introduces itself
Erk Brudi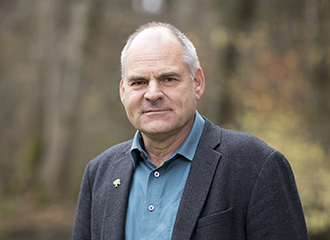 Expert witness in arboriculture, tree statics and tree appraisal, publicly appointed and certified by the Munich and Upper Bavaria Chamber of Industry and Commerce.


> more information
about TreeConsult
References
Ecological construction planning and building work supervision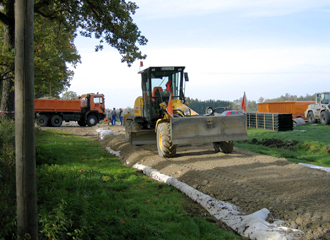 Between the villages of Wessling and Seefeld in Upper Bavaria there is an approximately 250-year-old, around 3 kilometer-long avenue of oak trees. The last remaining part of the cycle route, which had needed a lot of planning, was due to be completed in 2006.
Tree management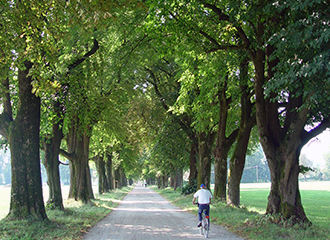 Hellbrunner Allee in Salzburg
Brudi & Partners worked with Salzburg city council's garden department to implement an efficient tree management system. The data are universally accessible on the city council's data network and also on Web GIS.
Pinos Centenarios, Gran Canaria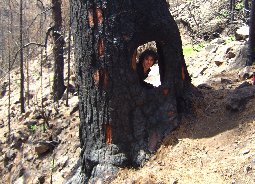 Pinos Centenarios, Gran Canaria
After a forest fire on Gran Canaria, several over 100-year-old pine trees were completely burnt out on the inside. This species is endemic to the island and, due to its extremely thick bark, has the astounding ability to regenerate after a fire. Trees which become completely charred are able to sprout green shoots again from the stem.
show all References